Nataljia, from Lithuania, has been a much loved part of the Origin family for 12 years, working adults living with spinal injuries across the UK.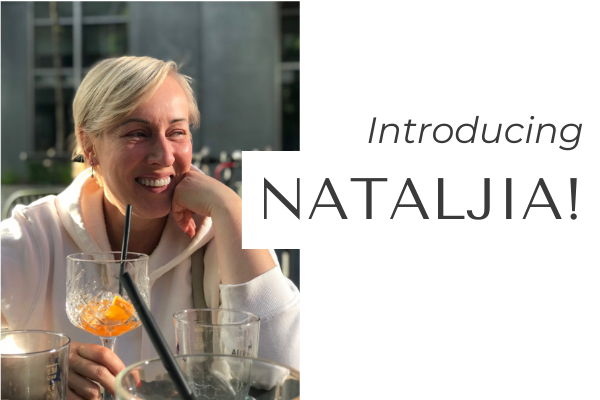 Currently with a long-term client, a primary school teacher in London, Nataljia joined our team after working as a taxi driver in the capital over a decade ago. When the congested city traffic and lack of job freedom pushed her to look for pastures new, Natalijia chose a career in spinal injury live-in care...with us!
Nataljia took part in our intensive training course, and despite arriving with little prior live-in care experience, she was able to hit the ground running successfully after being part of our intensive training programe. The training equipped Nataljia with a selection of skills including personal care, infestation prevention and helath and safety. Combined with the support from the care management team, though Nataljia has rarely needed to call upon it(!), she was ready to hit the ground running right away.
Originally drawn to the job by the freedom to travel - both around the UK and to and from her home country of Lithuania - Nataljia began her career with us working with different clients. Which UK cities did this take her to? "Which cities haven't I seen?!" Natalija has been lucky enough to travel in between assignments, and to holiday domestically and abroad with our clients too!
Having worked with us for over a decade now, Natalija has benefited from our ongoing training through annual refrsher courses; in the earlier days this was useful to help her learn new skills and ways of working, and now it's a chance to share best practice, meet with other Personal Care Assistants and catch-up with the wider team.
No two days are the same in live-in care, but an average day for Nataljia includes morning and evening routines, driving her client to and from work and general household activities and chores.
Outside of work, Nataljia loves to explore. As well as exploring new places, she enjoys regular trips back and forth from her home country of Lithuania - something Nataljia was luckily able to still do during the pandemic. In fact, it's her love of travelling that has encouraged Nataljia to settle with a client in London due to it's fabulous connections both to other areas of the UK, and other countries.
As well as being an exceptional Personal Care Assistant, Nataljia's career with Origin has real longevity because she appreciates our care management team's commitment to stick to their word. Natalija has freedom to pick her own work schedules and when the care management team commits to something, they stick to their word.
On behalf of everyone at Origin Spinal Injury Care, we'd like to thank Nataljia for her ongoing commitment - here's to the next 12 years!
Do you want to follow in Natalija's footsteps? Take the first leap and apply now to become a Personal Care Assistant with Origin Spinal Injury Care. We can't wait to hear from you!